Climate change isn't just an environmental issue — it's a social justice issue too. And what that means for Black leaders, who belong to the larger Black community that has been disproportionately impacted, is that they will play a crucial role in proposing effective climate solutions that work for everyone.
While that's the case, a study published in 2014 found that ethnic minorities make up only 16% of staff in U.S. environmental organizations. And for reference, about 40% percent of the American population identifies as a minority race.
Fighting racial issues in the sustainable space requires all races to recognize it as a problem — not just minorities. However, these seven Black leaders in sustainability are paving the way to creating a more inclusive and effective environmental movement.
1. Majora Carter
Majora Carter is a Peabody Award-winner who has worked to bring environmental justice and solutions to low-status communities. She first founded Sustainable South Bronx, a non-profit that focuses on educating and implementing environmental solutions in the South Bronx. Her radio series, The Promised Land Radio Series, helped celebrate people of color in the sustainability field — and led her to win a Peabody Award.
Today, Majora Carter has taken her expertise and knowledge in environmental restructuring in underrepresented communities to her consulting firm Majora Carter Group LLC, which specializes in real estate and economic development with a focus on sustainability.
2. Van Jones
Van Jones holds an impressive resume of environmental activism work in the corporate and political fields. He launched his first environmental initiative with his NGO, Green For All. The organization provides Americans with green pathways out of poverty. Green For All hosted the first-ever national green conference.
Jones also notably worked in the Obama administration as Special Advisor for Green Jobs. Additionally, he has made many appearances on television from The Daily Show, House of Cards, and the popular documentary 13th. Currently, Jones continues to advocate for social and environmental issues and hosts the Van Jones Show on CNN.
3. Vanessa Nakate
Vanessa Nakate, born and raised in Uganda, took a strike against climate inaction by protesting alone outside the Parliament of Uganda. This inspired many other young people to join her cause. She also founded Youth for the future Africa and the Africa-based Rise Up Movement to bring out stories of African activists and Black leaders. After attending the World Economic Forum, she was infamously cropped out of a photo with Greta Thunberg and other climate activists.
"Climate activists of color are erased," she said. "I [had] activists who messaged me to tell me that the same thing happened to them before but they didn't have the courage to say anything." Additionally, Nakate has been a strong advocate for racial diversity and visibility for Black leaders.
4. Sam Grant
Sam Grant is the executive director of MN350.org, the Minnesota sector of an international climate activist group. The organization strives to make Minnesota a "national leader in a just transition to clean energy." Beyond finding a platform for environmental justice, Grant also looks to end eco-apartheid. This term essentially describes the availability of environmental affluence for a few at the expense of many.
He was one of the first climate activists to call for the prosecution of the police officers involved in the killing of George Floyd. Grant's staff has been providing food and medical aid to protestors and those injured in Minneapolis.
5. Savonala "Savi" Horne
Savi Horne is the executive director of the Land Loss Project, a non-profit law firm that protects African American farmers in North Carolina from major losses. As a result, her work has been vital in addressing and protecting the needs of socially disadvantaged farmers. Horne also helps implement sustainable farming practices that are economically viable for rural communities.
Her drive to help smallholder farmers started when she worked with NGOs in Zimbabwe.
6. Nana Boateng Osei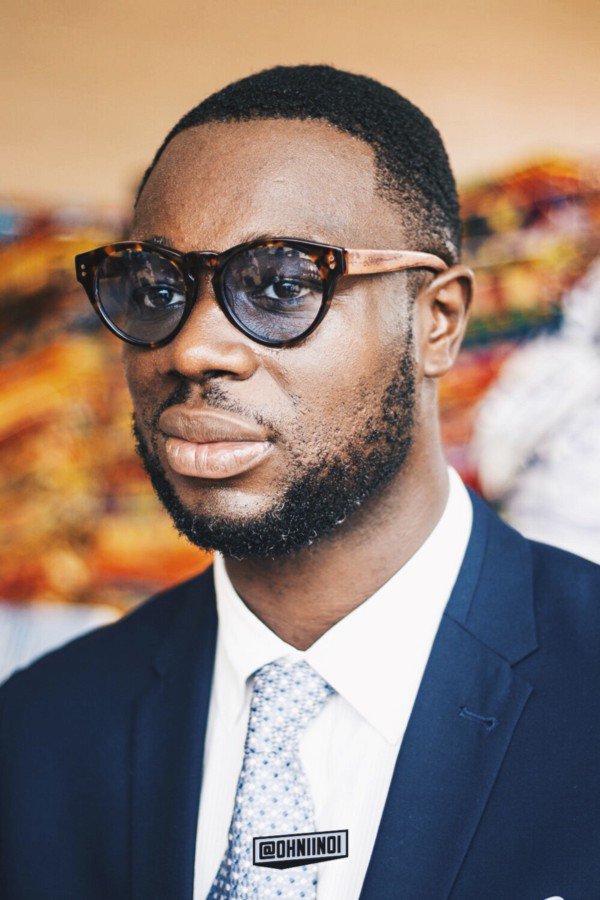 Osei, co-founder and CEO of Bôhten, is revolutionizing the concept of eco-luxury. Pulling from his background in Ghana and a passion for nature, Osei has created a sleek eyewear line that uses sustainable materials. Specifically, Bôhten uses discarded materials and reclaimed wood to create a sustainable alternative to many standard glasses.
Additionally, Osei wanted to bring manufacturing to Ghana to create a space of education and resources to tackle and prevent pollution. His mission-driven work has redefined the scope of impact in a sustainability-oriented business.
7. Rue Mapp
Rue Mapp is the founder and CEO of Outdoor Afro, a nonprofit that reconnects the African-American community with nature. Her team spans 30 states in the U.S.
Mapp's strong advocacy for diversity in the outdoors has garnered national attention. She was also part of the think tank that first informed the launch of Michelle Obama's "Let's Move" initiative.
Mapp serves on the boards of the Wilderness Society and The Outdoor Industry Association. Also, she was appointed to the California State Parks Commission by California Governor Jerry Brown.
Sonia John
Sonia John is a Writer at The Rising mainly covering the intersection of businesses and sustainability. You can pitch her stories at contactsoniajohn@gmail.com.