On January 26th, the Amazon Employees for Climate Justice (AECJ) published over 350 worker's quotes condemning Amazon for its negligence of environmental sustainability. These workers are risking their jobs to call attention to the giant's unsustainable practices, but Amazon has only silenced them.
In the past, the organization has had a history of success. Last September, they led a climate walkout that forced Amazon to adopt a new Climate Pledge. However, Amazon has since threatened activist employees with termination if they continue to publicly voice criticisms.
So although employee action has proven to be a powerful instrument of change, it puts workers' livelihoods at risk. But the added risk may make those demands even stronger. Here's what Amazon's employees want — and how the company is fighting to silence them.
What Are the Employees' Critiques?
In their quotes, employees have both spoken out against the company's environmental policy while also expressing their fears of job insecurity. Simply put, they know that for Amazon, sustainability is not a priority.
A surprising number of these employees are high-level analysts, managers, and engineers — workers who have a lot to lose from openly criticizing their employer. These employees have admirably taken action, potentially to their detriment, for a cause they believe in.
With so many employees voicing their frustrations, AECJ's manifest covers a lot of ground. Without dissecting every single one, the complaints cover a few key topics.
Some want the company to emulate Microsoft's carbon-neutral green initiative, while others want the brand to restructure wasteful practices like Prime Day. Many wish for Amazon to stop selling its Amazon Web Services AI to the oil industry and instead invest more in green technology.
Employees Call for Amazon to Take Sustainability More Seriously
That said, quite a few workers are actively encouraging Amazon's actions. As a part of the company, they understand the profit-driven nature of the business, but they also see the immense power for good Amazon could possess. They are proud of Amazon's Climate Pledge, but they know the company must do more.
At the end of the day, the piece is not a scathing report. Rather, it is a hopeful call from employees who love their company but would hate to see it on the wrong side of the environmental fight. They want to have viable jobs as much as they want a green company.
In a succinct quote from the manifest, senior employee Pablo Ganga wrote: "There is no better way to innovate on behalf of our customers than protecting our planet."
Evidently, Amazon's employees seek a long term prioritization from Amazon that better aligns profits with environmental initiatives. They believe Amazon can develop environmentally-conscious technology and convert to sustainable energy while still turning massive profits.
But they also recognize that Amazon must be held accountable. Another employee remarked on the growing reality that Amazon must simply do more to offset its giant ecological footprint. According to Senior Software Engineer, Cate Nestor, "Amazon's outsized impact on the world requires an outsized commitment to our community, and we're not living up to that responsibility."
All in all, the piece includes hundreds of quotes and certainly calls for serious change. But it's written by passionate employees who have their company's best interests at heart. That's why the actions taken against them are so alarming.
Amazon Fights to Silence Employees
While the workers in AECJ's post are generally positive about Amazon's current direction, there is one policy they universally condemn: the company's practice of silencing its workers.
Earlier this month, Amazon claimed that these employed activists violated company policy by speaking out. Several members of Amazon Employees for Climate Justice had to meet with human resources and received threats of termination after publishing their criticisms.
Maren Costa, a principal user-experience designer, was among the AECJ employees Amazon was fighting to silence. Last April, she interviewed with the media when a petition signed by over 8,700 employees demanded environmental action.
The Washington Post explains that afterward, she received a summon to an HR meeting and an email from attorney Eric Sjoding. The email contained the cold advisory that Costa might "review the policy again and in the future any time you may consider speaking about Amazon's business in a public forum."
It concluded with an ultimatum that continued action would "result in formal corrective action, up to and including termination of your employment with Amazon."
At Amazon, Speaking Out Could Mean Termination
Costa was understandably frightened, but she has bravely maintained her stance. In the most recent AECJ statement, she wrote, "Corporations cannot own the conversation that threatens our very existence. We can't be silent about issues that harm our children, communities, and planet."
Now she fears losing her job at a company whose very own information page begins with the statement: "While our positions are carefully considered and deeply held, there is much room for healthy debate and differing opinions."
Amazon has made it clear that its promotion of debate and discourse does not extend to employees. However, AECJ's members did not spread libel against the corporation. Rather, they released measured, conscious responses to a problem within an employer they care about.
It's a huge distinction that Amazon has utterly ignored.
The Future of How Amazon Will Approach Sustainability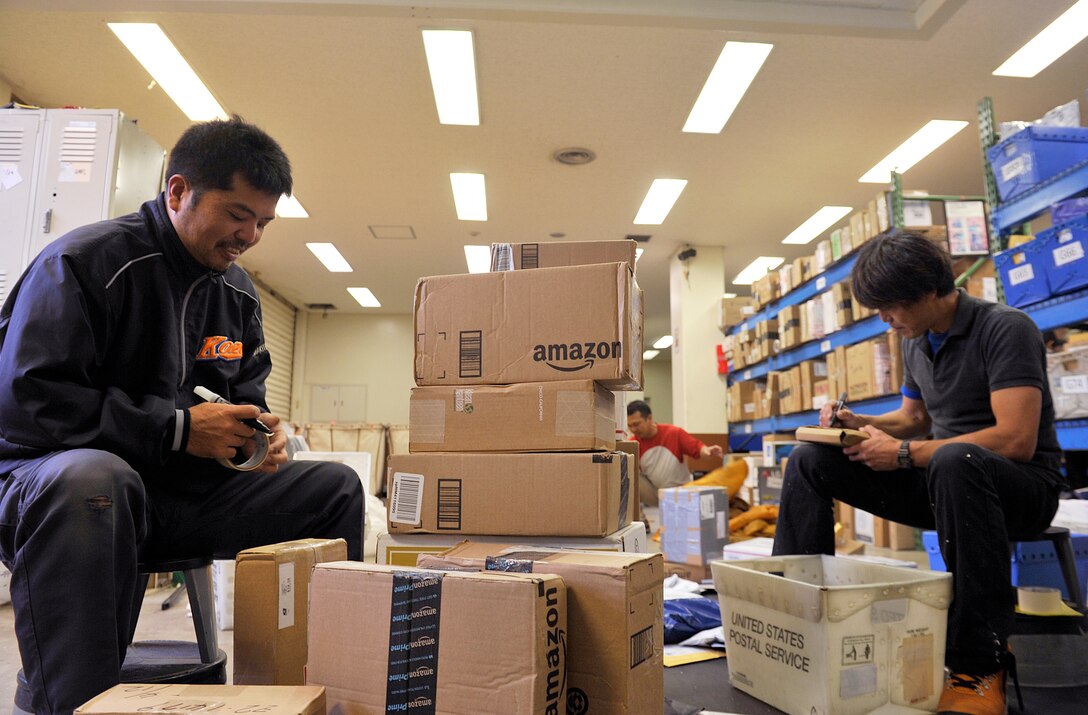 With Amazon's climate policy is slowly moving in the right direction, its internal practice of silence workers is deeply flawed. Cohesion is an understandable goal from a corporation, but not at the cost of the work environment.
Invested workers are an asset, not a detriment. What the corporation's administration does not understand is that activists seek to improve Amazon, not harm it.
In actuality, the administration and employees are on the very same page; they both want what's best for the company. They simply have different visions for it.
Higher-ups seem more concerned with immediate profits, while for the employees of Amazon, sustainability is paramount. And although walkouts and reasonable public criticism have been powerful tools in the past, they carry a great cost.
In spite of this, don't expect Amazon Employees for Climate Justice to stop anytime soon. The day before the September 20th walkouts, they tweeted that "Amazon's Climate Pledge is a huge win … But we know it's not enough." Going forward, they will certainly keep fighting until it is enough.
We can only hope that Amazon changes its method of fighting back in turn.
Brian D'Souza
Brian is a writer at The Rising and a student in the pre-engineering program at University of Illinois at Urbana-Champaign